A Place in The Blue Ridge Mountains to Spend The Beautiful Fall Season
Get away from it ALL and Coronavirus Nazis out in the Mountains
Have a bonfire camp out the Halloween and watch the leaves change around you Then Hunting season starts and you can cut some firewood A Bedroom in the Chalet House on 6 acres for rent about 10 miles South of Luray Virginia.
EMAIL: Contact Owner
A 10 minute drive south of Luray Caverns up a dirt road is a beautiful little valley with a grassy field and small chalet style house at the top, a pond at the bottom and a wooded knoll to the east. The 6 acres have been turned into a place which makes it fun to go play in the woods like when you were little. Or discover the joy of playing in the woods as if you were little.
There a field is that is part mowed, part grassy with little hidden glens and several rows of old grape arbors. Many Christmas trees were planted but never harvested so if you have need for a 12' one it can be had. There are campsites and fire pits and cleared places scattered around the property and you can make another if you find a spot you like. Some hiking around the property with a large cleared field on the knoll if you want to have a gathering for an event. This a little Rustic Log Cabin on the west end of the knoll.
Shooting is allowed with care and in a non-destructive to trees, structures manner and huntung as well. The Mushroom hunting has been Superb this year as well and most mornings there are ducks and deer at the pond. An occasional bear or wild turkeys wanders through as well. The pond has been has been taken over by the Water Shield plant "brasenia" which is the source of Junsai a Japanese delicacy you may care to collect..

So if you have the desire for the mountians and woods that is not regulated and you can pretty much do as you wish this is a ideal place for you
Whats Around
The 6 acres backs up to a small powerline right of way which backs up to a mostly undeveloped development which back up to the western spur of central Shenandoah National Park. This provides much hiking, a place to shoot and some 4 wheeling and horse back riding opportunities on undeveloped trails The south fork of the Shenandoah river is very close with boat launch access a 5 minute drive away.
There house has a full kitchen and bath, a couple bedrooms and Furnishings The water supply is a 1200Gal Cistern The small cabin is available for use but has a small porta potty.
Any tenant will have full use of the property for hiking, camping, outdoor gathering, gardening, hunting etc with the exception of no 4 wheelers other than the driveway or access road to the power lines.
Rent is $600 month for a month for use of a room in the Chalet house and use of the entire property on a first come first serve basis. There is flexibility here depending on who is using it when. It is set up a group time share in a way but with flexible scheduling and a few time limits. Please send an email at the link below for more details and don't miss out

EMAIL: Contact Owner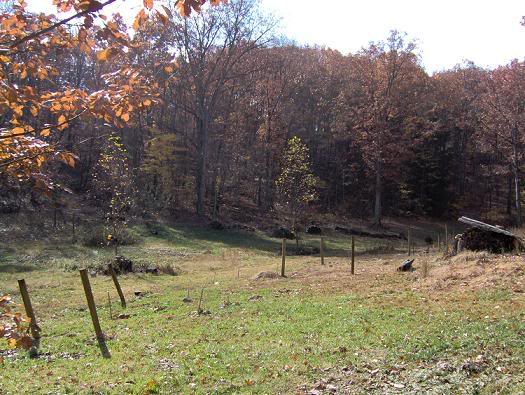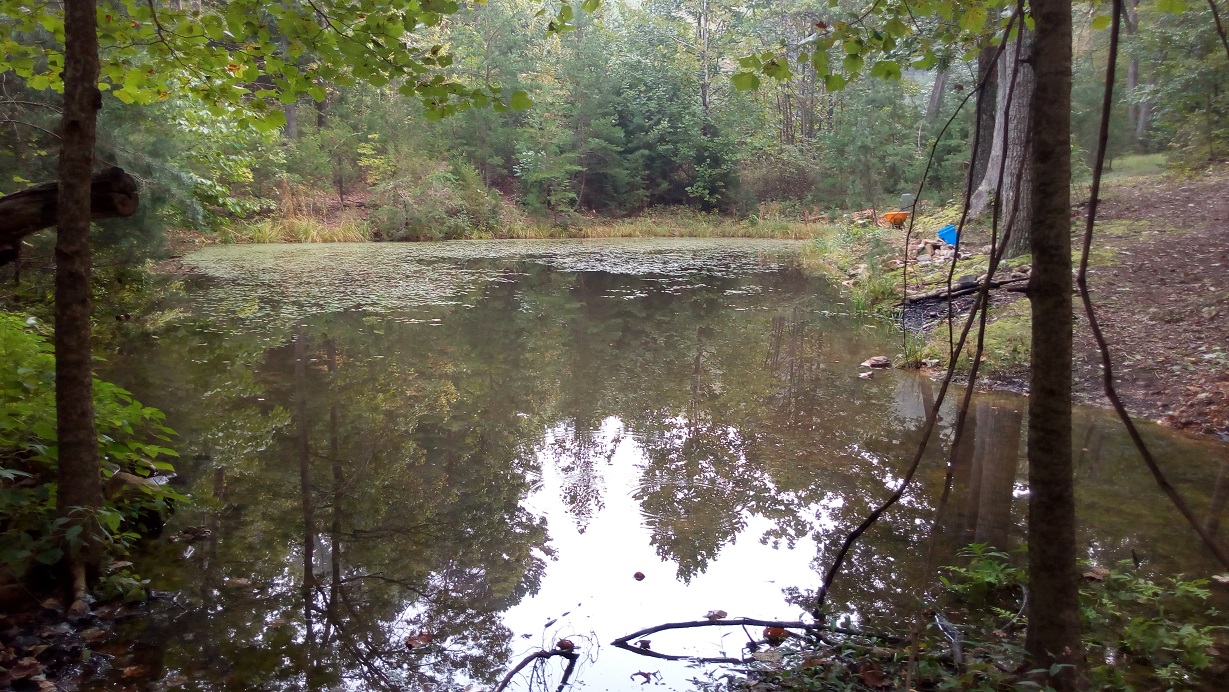 <!Pond From Dam-->